Commercial Gym Fans Provide Added Comfort
Air Movement Solutions specializes in delivering high-quality industrial gym fans for fitness environments. Our wide-ranging options of industrial fans for gyms ensure a balanced blend of coolness and fresh air for gyms in schools, colleges, hotels and more, proving to be a cost-effective solution for maintaining a healthy and refreshing atmosphere during every workout session.
Discover the Perfect Gym Fan for Your Space
At AMS, we offer a diverse range of gym fans to suit the unique needs of different workout spaces. Our gym ceiling fan and floor options are crafted for superior air movement, ensuring a refreshing and comfortable ambiance for both your staff and patrons. Here are some of our most popular commercial gym fan offerings: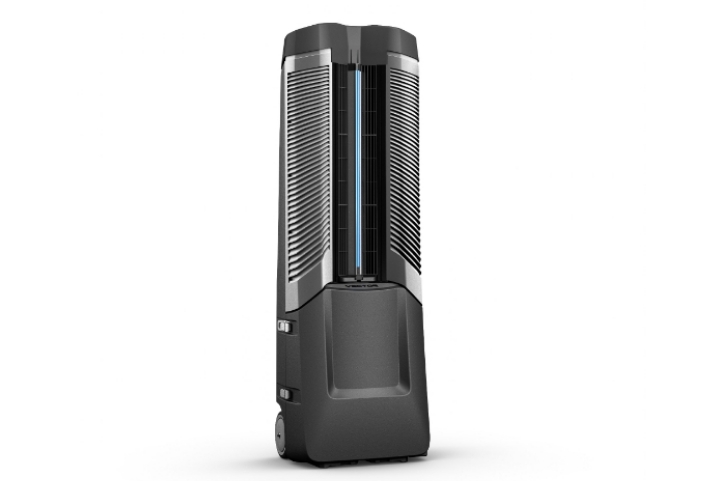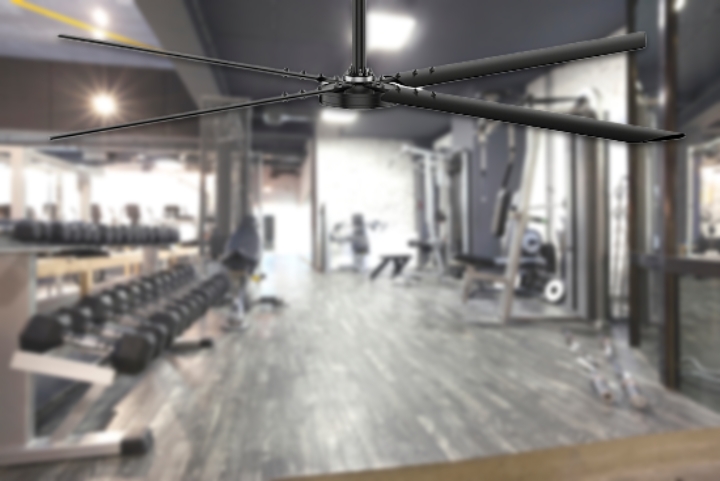 HVLS (High Volume, Low Speed) Fans
With a diameter extending from 7 to 14 feet, HVLS industrial gym fans are tailored for expansive spaces, creating air circulation throughout the gym. Their large blade span allows a significant amount of air to be moved, reducing the need for multiple smaller gym fans and creating a more uniform airflow. This efficient air circulation helps maintain a comfortable temperature and reduces humidity, making the workout environment more pleasant for both patrons and staff. Moreover, the energy efficiency of these large HVLS industrial gym fans makes them a cost-effective choice for gym owners looking to enhance comfort while managing operational costs.
Directional Industrial Gym Fans
AirFocus ceiling fans for gyms are designed for either ceiling or wall mounting. This versatility makes them ideal for smaller spaces needing effective air movement. They require less clearance and provide installation flexibility to suit your gym's layout.
AirMobile fans are the ideal gym floor fans, thanks to their durable, easy-turning wheels. They offer seamless positioning and can be relocated anywhere within your facility, delivering a refreshing breeze exactly where it's needed most.
AirBlast fans offer versatile cooling solutions for any corner of your gym. Their design flexibility allows them to be used as both gym floor fans and wall-mounted gym fan options, catering to varied room layouts while ensuring a comfortable workout environment.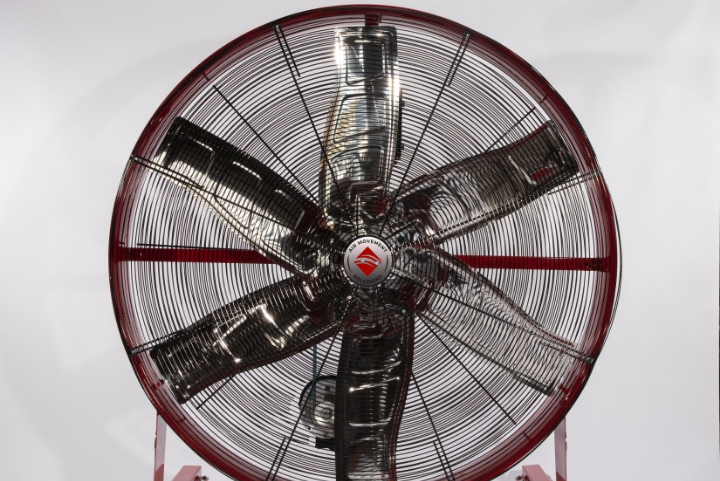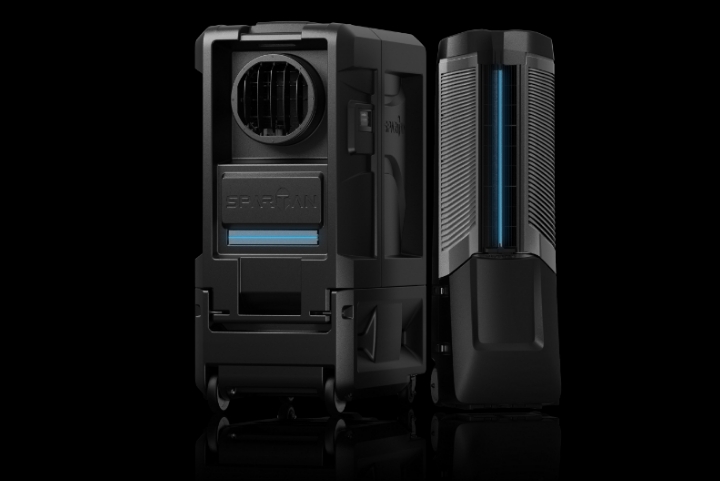 Evaporative Coolers
These industrial gym fans are robust in structure yet mobile, with wheels for easy maneuverability. Evaporative coolers offer cooling mist options or cold air modes, providing a rejuvenating respite from the heat. This feature makes them a unique cooling solution beyond conventional commercial gym fans.
Benefits of Industrial Gym Fans
Commercial gym fans are essential for maintaining a pleasant and comfortable environment in fitness settings. Their blend of effective air circulation and quiet operation makes gym fans a desirable choice for gym owners. Here are some of the benefits:
Improved Air Circulation: Industrial gym fans ensure a steady flow of fresh air, reducing stuffiness and creating a refreshing workout environment.
Quiet Operation: Unlike noisy conventional fans, our quiet gym fans minimize distractions during workout sessions.
Energy Efficiency: Industrial gym fans are a cost-effective, energy-efficient solution to keeping large gym spaces cool and well-ventilated. Floor, wall-mounted and ceiling fans for gyms help reduce the reliance on HVAC systems by optimizing air circulation, which leads to lower energy costs.
Versatile Placement Options: Whether you need a space-saving wall-mounted gym fan or a quiet ceiling fan for gyms, the placement options suit different space requirements.
Enhanced Comfort: The improved air quality and cooler temperatures produced by an industrial fan for gym environments contribute to a more comfortable and enjoyable workout experience for patrons.
Ease of Maintenance: With simple maintenance routines, our commercial gym fans promise a long-term cooling solution, making them a practical choice for gym owners.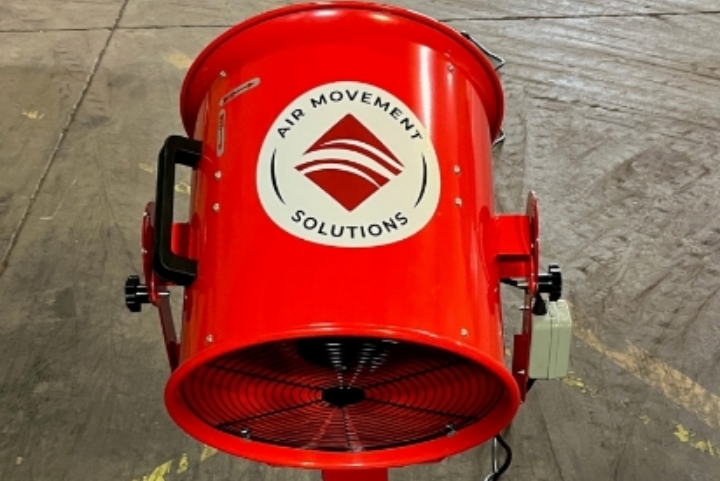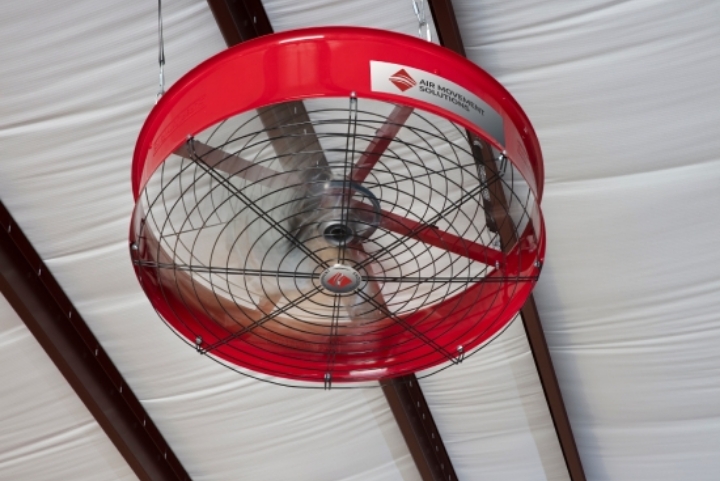 Achieve a Cool and Comfortable Workout Environment with AMS Gym Fans
Investing in a high-quality industrial fan for gym cooling is investing in the comfort and satisfaction of your members. Whether you require a wall-mounted gym fan for space efficiency, a robust industrial gym fan for large-scale circulation or an extremely quiet gym fan to maintain a peaceful ambiance in your yoga studio, Air Movement Solutions is the perfect fit. Our commercial gym fans are not only efficient in circulating fresh, cool air, but they also operate quietly, ensuring a pleasant workout environment. Explore our extensive range of gym ceiling fans, gym floor fans, and other cooling solutions to find the perfect match for your fitness facility. Make the smart choice today and elevate the workout experience at your gym with AMS fans.